Teva api's Analytical R&D Capabilities Help Streamline Approval for Drug Manufacturers
Fast, high-quality generic drug development is a must in today's global pharmaceutical industry, which can pose a challenge for companies facing shorter approval cycles by regulatory authorities. The Generic Drug User Fee Amendments of 2012 (GDUFA), is designed to shorten the time required to get safe, effective generic drugs in the hands of the public by reducing pending application backlogs and increasing risk-based inspections. As a result, API R&D departments are working on the appropriate tools and processes in an effort to help speed up development of new generic products. As a consequence, there's growing pressure on analytical development to be in line with or even precede synthetic development.
This is a 3 articles series, read the Other 2 articles here:
>>> Read the 1st article in this series – Making the World's Drug Supply Safer from Elemental Impurities
>>> Read the 2nd article in this series – How Trace Analysis Ensures Product Safety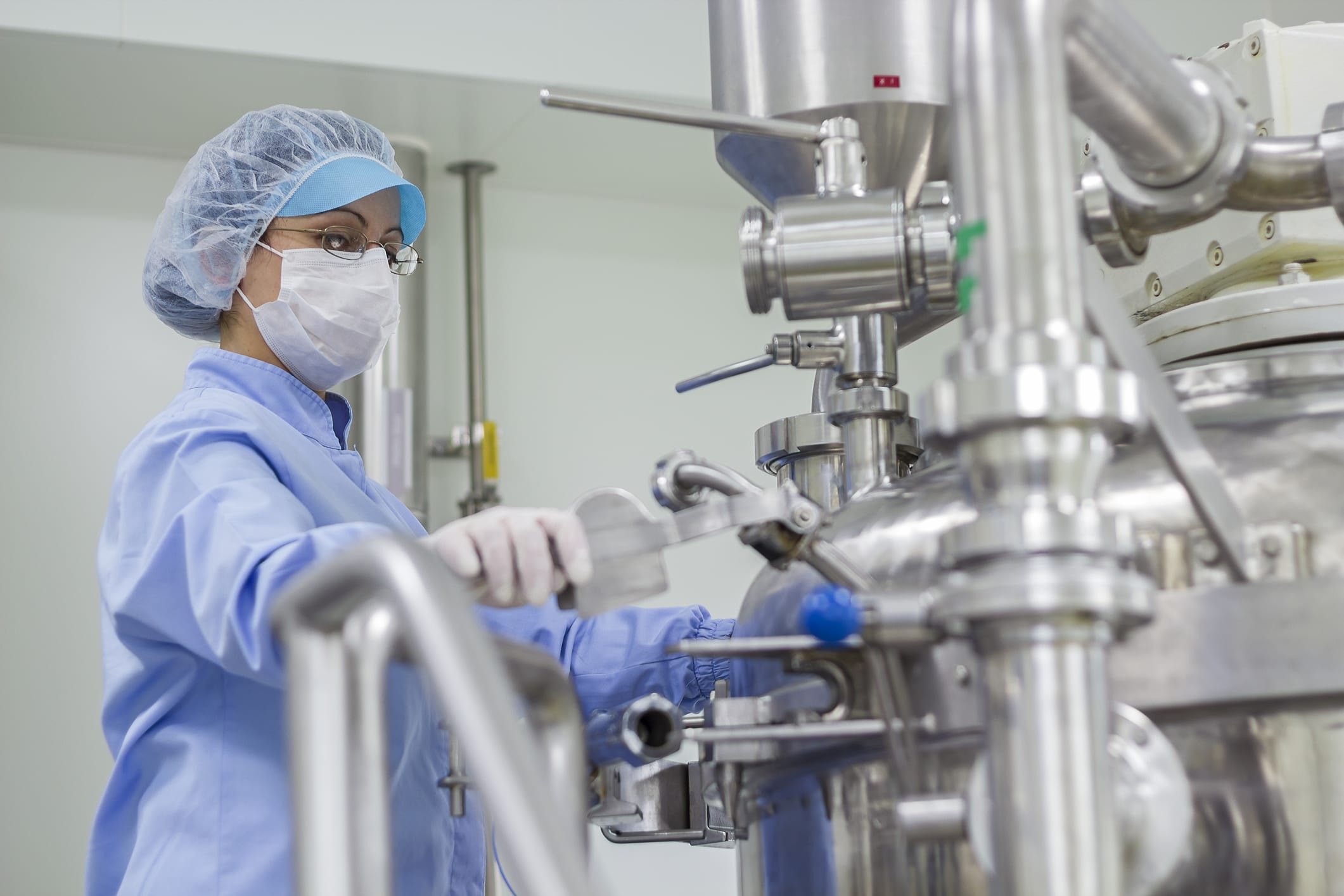 Meeting the demands of a shifting regulatory environment
As worldwide regulatory requirements continue to evolve, there is a growing expectation that drug company submissions will demonstrate process understanding such as scientific justifications of specifications, potential genotoxic impurities control, and QbD elements (quality by design). Scientifically-based method development and validation by analytical R&D is imperative.
We help our customers navigate the process in a number of ways and use our analytical R&D capabilities to help them work through challenges as they arise. Our analytical methods allow for easy transfer to Quality Control (QC) laboratories. Customers have access to our extensive data on APIs and their behavior, such as factors that impact product stability and degradation, and solid state characterization.
Analytical R&D's holistic approach helps customers achieve successful outcomes
R&D has long been a top priority at teva api and we use our analytical capabilities to effectively address issues or questions at every step, from product development to final approval. Our holistic approach encompasses three key areas: systematic analytical development using advanced analytical tools, scientific customer support, and rapid and efficient regulatory support.
Teva api strategically implements new technology
Using the most current and effective technology is essential for efficient product development. Teva api R&D uses a controlled process for identifying, evaluating and implementing new analytical technologies to ensure they align with our long-term product strategy. Our analytical R&D labs are equipped with advanced tools and processes including:
Hyphenated techniques which enable high informative analytics in short response time

Liquid Chromatography coupled with Mass Spectrometry (LC-MS): high resolution; triple quadrupole; ion trap; single quadrupole LC-MS systems for routine mass confirmation during development
Gas Chromatography coupled with Mass Spectrometry (GC-MS, HS-GC-MS)
Thin Layer Chromatography coupled with Mass Spectrometry (TLC-MS)
Supercritical Chromatography coupled with Mass Spectrometry

Detectors for compounds with poor UV absorbance or for complementary methods: Corona detector (CAD), Evaporative Light Scattering Detector (ELSD), Nitrogen–Phosphorus Detector (NPD); circular dichroism (CD) and others
Analytical Development software and prediction software – for a systematic  analytical method development
Process analytical technologies -– used in development stage to enhance understanding on chemical reaction, to support  the development of the process and the design of process control
Having modern instrumentation is necessary in product development, but not sufficient. The equipment's analytical capabilities are greatly enhanced when scientists bring their knowledge and experience into the equation.
Teva api's controlled implementation of advanced technologies, the range of APIs we produce and the need to meet a variety of global regulatory requirements has significantly enriched our experts' industry knowledge. Training in place is critically important for our teams' success. Researchers receive training "on the bench" following a pre-established program and according to the nature of the products and type of activities.
Our analytical R&D scientists have the skill and expertise to:
develop innovative applications using known or advanced technologies
work with external labs if necessary, using state-of-the-art technologies and processing the data
correlate data from different techniques to receive high value scientific information
Our analytical experts closely support teva api's R&D teams and QC teams in all teva api sites around the world.
Teva api researchers share valuable API expertise with customers
Beginning with product initiation in R&D, the analytical team collaborates with the synthetic team in process and product development. Analytical research continues, along with support activities in engineering parametrization and scale-up, followed by analytical validations and technical transfer to the production site. As a result, the analytical R&D teams have extensive knowledge about the products and the processes, as well as the needs and requirements of quality labs.
Working on numerous projects across multiple APIs means that Teva api analytical R&D teams have a wealth of knowledge to benefit our customers. From suggesting what can be considered to be a best practice in lab work for each product, to complex product documentation, we communicate directly and provide support, scientist to scientist. Our experts often provide possible solutions designed to shorten product development, support production, and deliver a smooth submission.
Analytical capabilities include regulatory support
Teva api's analytical R&D team aims to support customers from the Technical File first edition to ANDA (Abbreviated New Drug Application) submission in various global markets. We understand the ever-changing regulatory requirements and expectations of Ministries of Health around the world, including the FDA, EDQM, PMDA, ANVISA, KOREA MFDS, and others. If a customer receives a deficiency letter, our Regulatory Affairs team is able to support them, with timely and detailed responses to help ensure the process stays on track.
In every aspect, we strive to provide customers with the highest quality data, expert interpretation and fast turnaround to help them be able to gain approval quickly and stay competitive in the global marketplace.
Delivering quality customers can trust
Teva api researchers use best-in-class analytical practices with state-of-the-art instrumentation to ensure our customers receive high-quality APIs that can meet their needs and help to ensure that their drug products are safe, effective and meet stringent regulatory guidelines. Our sophisticated analytical capabilities enable us to gather detailed information and collaborate with customers during the product development phase. That saves customers precious time, may increase their odds of a successful submission, and helps them go to market as planned. Teva api's commitment to quality is at the heart of everything we do and we are dedicated to partnering with our customers every step of the way.
Article Actions
Would you like to know how your API's are benefiting from Teva api's analytical capabilities? Contact Us Now to Consult
Are there any APIs on your road map where understanding teva api's analytical capabilities would help you choose your supplier?
Would you like to consult with teva api analytical R&D team to improve product development or submission? If so, please contact us here