This article was originally published on 4.7.2022. Since then, Teva has continued its push towards achieving its yearly ESG targets – including donating 30.4 million doses of essential medicines to Ukrainian citizens in need, achieving a 41% increase in total proportion of electricity purchased or generated from renewable sources, and $44B in savings from generic medicines across 21 countries in 2022.
Read more insights from Teva's 2022 ESG Progress Report here. 
ESG in Pharma – Why it Matters
In this podcast episode, we discuss environmental, social and governance (ESG) issues in pharma with Teva Pharmaceuticals experts, Itamar Schwartz and Adam Ajzensztejn. We deep-dive into why ESG is such a buzz word at the moment, what impact the pharma industry can actually have, and what makes Teva's recent $5 billion sustainability-linked bond the first of its kind. Listen now!
Here's an overview of what we covered in our discussion:
A bit of background
The topic of ESG has catapulted into the limelight recently. Not just in the pharma industry but everywhere.
Investors, employees, customers, consumers and regulators all are demanding firms be more transparent about their plans for tackling environmental, social and governance issues from global warming and pollution to discrimination and forced labor. The risks for companies that are seen as moving too slowly are high.
What exactly is it that makes it such an important topic? And for the pharma industry, and specifically for Teva – what are we doing to make strides in terms of our environmental, social and governance elements? What actions are we taking and what impact will they have when we are successful?
The topic of ESG has evolved over many, many years. What started off with the concept known as corporate responsibility in the 70s has now morphed into what we call ESG.
In the early days, one of the main goals of any company was to bring profit to shareholders, so implementing corporate responsibility factors was very important in order to get the shareholders' buy in into the company's vision. So, companies use to make charitable donations and employees had to spend time volunteering.
Now, with ESG we're talking about value rather than just profit. More than succeeding in giving profit to shareholders, we need to be giving value to stakeholders – when we say stakeholders, we mean investors, suppliers, customers, regulators.
We have to look at it from the scope of risks and opportunities associated with company's non-financial performance. So it involves everything from data privacy to employee wellbeing, from fair pricing to a sustainable supply chain.
Why ESG is so important
It is important simply because of data. Investors coined this term so companies would set metrics for each component of E, S, and G. it can then be measured, so that the value that companies claim they create can be measured and compared to their industry peers.
It's the same as financial data. The new consensus among investors is that the non-financial is the new financial. If you want to really evaluate a company you have to look at the non-financial data.
Many studies have already shown that ESG really makes an impact in the long-term. It's no longer a question about whether it makes an impact. It's about how you can measure it, and seeing how we can have global unified standards to measure all companies using the same metrics.
Teva's $5 billion sustainability-linked bond
Teva recently issued a 5 billion dollar sustainability-linked bond. This was the largest ever, the first in the generics industry, and the first in the pharma sector with E and S targets.
It's a type of bond where the bond itself is tied to sustainability targets. If the company does not achieve the target, they have to pay a penalty to bond holders.
2021 was the year of long-term goal setting for Teva, to make sure they were on track to meet and create sustainable value for the long term. It was clear that some of these goals should be tied to the bond as evidence of an increased level of commitment that the company has to ESG.
The vision was very clear — to make ESG everyone's business at Teva. A sustainability-linked bond is how they set about to achieve this vision.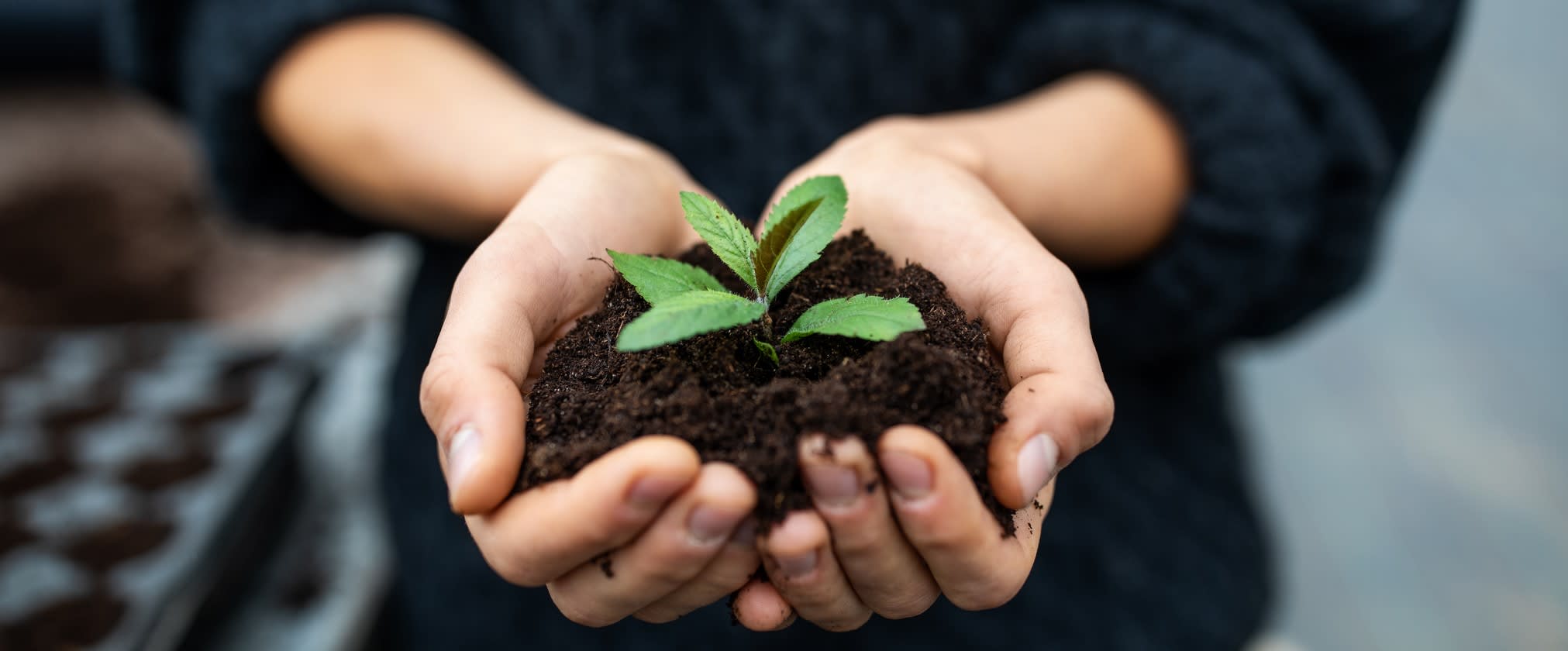 The climate crisis – Teva's goals
The targets they set themselves are ambitious. To reduce greenhouse gas emissions by 25% by 2025 and then to further that reduction to 46% by 2030.
These are quite challenging targets – to reduce emissions by almost half in about a decade. To do that, we need to make fundamental changes to the organization.
A structured coordinated set of systems and processes need to be implemented to achieve these targets. To do that, a sustainability task force was set up within Teva, of different disciplines aiming to execute on the strategy of decarbonization. Each person is coming with their own experience and point of view to help decarbonize Teva from within.
The bulk of the Teva footprint is sitting in their value chain — upstream and downstream. It accounts for 90% of total emissions. For example, raw materials used require energy as part of their production and this will emit greenhouse gas emissions.
Likewise, on their other side of their operations, the use of products and throwing them away at the end of life, requires their disposal and that also results in emissions.
Because Teva doesn't have direct control on the value chain, it's a tricky thing to try to reduce. But they set a target anyway because they understood how valuable it is. The target is to reduce emissions by 25% by 2030.
A large part of these actions is engagement with the supply chain on ESG topics and specifically climate change and greenhouse gas emissions. They identify those critical suppliers first to work with them and lean on them to reduce their emissions.
It's like a domino effect with everyone in the chain leaning on the next one down the line.
Access to healthcare – Teva's goals
Being one of the largest generic manufacturers in the world, Teva really has unique possibility of really impacting access on a global scale. They make access possible, and a lot more affordable.
90% of children with cancer in sub-Saharan Africa do not survive. In the developed world, 80% of children survive. The children in sub-Saharan Africa simply cannot access the medicines that are needed.
Barriers include corrupt governments, governments without resources, operational barriers such as lack of doctors, lack of hospitals and lack of pharmacists.
To tackle these access barriers, Teva has developed a program called Global Hope, in partnership with Direct Relief and Texas Children's' hospital, where Teva donates medicines to help these children.
The World Health Organization has an essential medicines list. For cancer treatment, Teva has 73% of treatments on the list. So they can really bring a lot of value in this field.
Teva has committed to two access targets. The first is to increase new regulatory submissions by 150% by 2025, and the second is to increase the product volume, that is either donated or through a social business initiative, by 150% — so more medicines to more patients in need.
Measuring ESG efforts
All of the targets can be measured and Teva has committed to report on progress in their annual ESG progress reports.
In terms of environmental data, hard data is collected from the sites on so many different indicators. It's then analyzed and the team sees how it transforms over time, and the different trends.
For example, with greenhouse gas emissions, Teva needs to understand their energy consumption and how the emission factors apply to different types of energy in different countries. They look at vehicles and where the emissions from those are coming from.
A big accounting exercise is done, according to international protocols. This is then externally assured as well to make sure Teva is following the rules, and to make sure the data is credible and robust.
This data is taken and scored by external bodies. As of the end of 2021, Teva was in the top 20% in five of the ratings. This includes the EcoVadis rating, which is interesting because it comes from customers rather than investors and assesses ESG performance all around the value chain. Teva managed to improve their score from 56 to 63 in one year and receive the EcoVadis silver medal. In fact, they're in the top 12% of pharmaceutical companies.
Listen to the podcast here or contact us for more information.
This is the third episode in Teva api's podcast, "The World of the API," where we explore the stories of the work we do at Teva api, through conversations with the scientists, leaders and experts who make it happen. The podcast is available on all streaming channels.