Teva api's unwavering commitment to quality and customer experience has been acknowledged by one of our most valued customers. We are proud that United Laboratories (Unilab) in the Philippines has recognized Teva api as a Certified Supplier in the 2016 Total Quality Achievement Awards.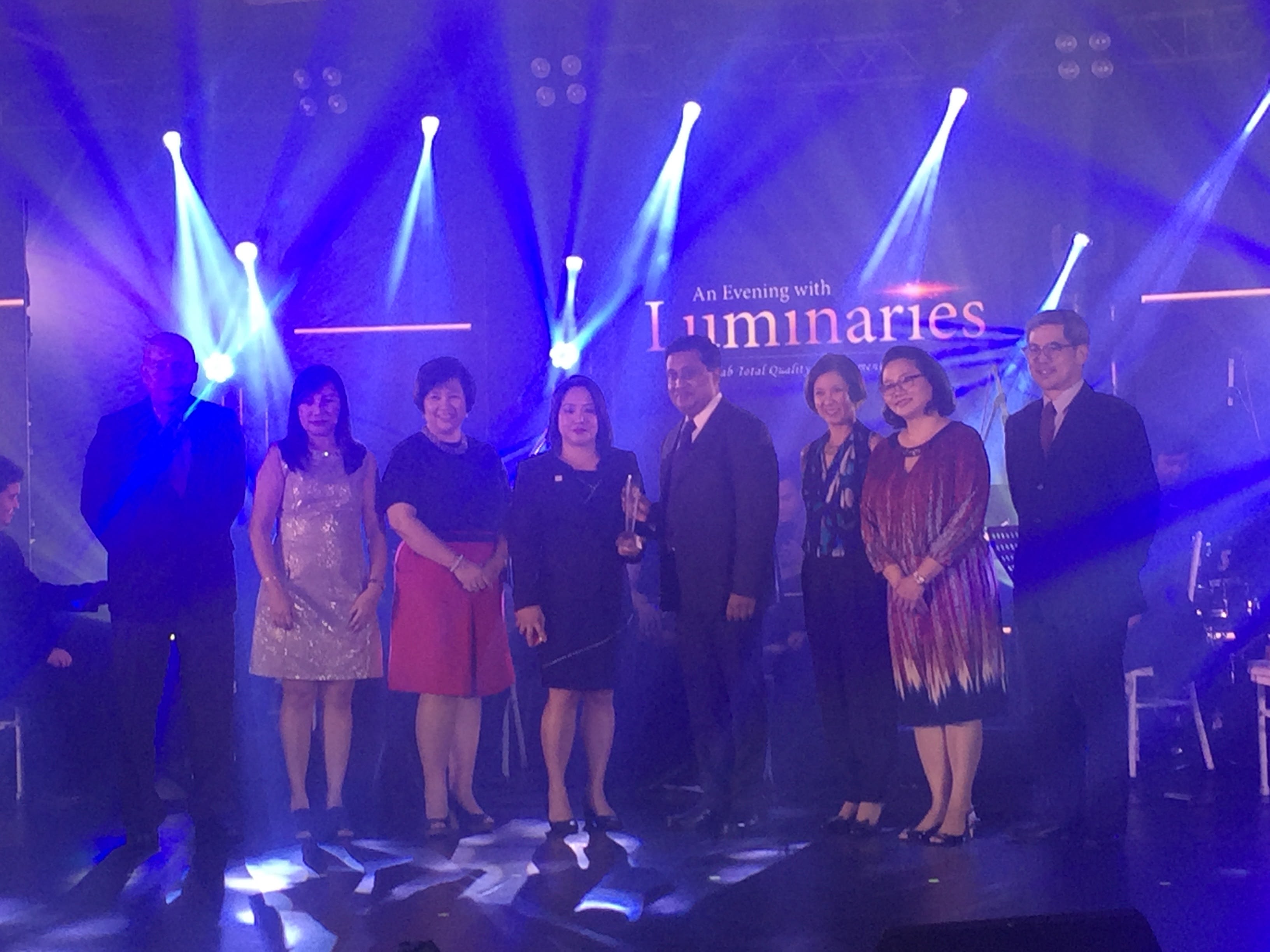 Learn why Teva api recevied this award and how we can support your projects from sourcing to commercial
Teva api has received the acknoledgement for providing exceptional support and helping them successfully achieve their goals on two significant API projects last year, support was granted in the field of Quality Assurance and Overall Customer Service, among other areas and expertise Teva api have provided to enable success in these projects from sourcing to commercial launch.
Unilab's program
To earn this prestigious recognition, which is part of Unilab's Supplier's Quality Management Program, the company evaluates suppliers on several important parameters, such as Supply, Quality, Service and also some internal parameters based on their teams' assessments, We qualified on most aspects including the ability to meet their demand, service support and Quality. Only a few suppliers earn this award each year and we were pleased to learn that Teva api scored 100%, placing us in the highest bracket of three categories.
Summary of the story behind the award
Teva api's support in these projects began few years ago when we started to work with Unilab on two API projects – collaboration started from formulation development, and Teva api has provided support with registering the product from an API perspective in Philippines and other Asian markets that Unilab are commercially marketing for.
Today, as these projects have been launched; Teva api provides support with mostly meeting Unilab demand, and related technical / regulatory support.
Providing an industry-leading product portfolio and the best customer experience in the industry are long-term commitments at Teva api. We strive every day to continuously improve by building closer relationships with our customers, anticipating their needs, and delivering high quality APIs they can use with confidence. All of Teva api's teams who collaborate with Unilab are humbled and honored to receive this recognition and will make sure that they – and all of our customers – continue to receive the best-in-class products and personalized support they deserve.
About Unilab
Unilab was established in 1945 and today is the biggest pharmaceutical company in the Philippines, with a market share of more than 20 percent which it has consistently maintained for more than three decades. Its portfolio includes some of the biggest prescription, consumer healthcare and personal care brands in the country.
Unilab offers a wide range of products, from Allergy to body and muscle pain, all the way to children's health, prescription drugs and vitamins.