Our recent webinar, Sustainability by Design — Implementing Safe Solutions to Reduce Risks, was all about how the Teva api sustainability team ensures safe solutions are implemented from the earliest stages of API development all the way through to the commercial stage.
Speakers included Franjo Yovich, Principal Pilot Engineer at the PLIVA site in Croatia; Gaash Bar Tal, Director of Sustainable Operations and Green Technologies in Teva's Global Manufacturing Tech Support Group; and Moshe Turgeman, Associate Director of Process Safety at Teva api.

The webinar covered multiple topics, including:
What sustainability in the labs actually means
How to identify highly-hazardous materials
Why flow chemistry is a hot new technology
How to judge if a product is safe or needs to be 'let go'
What equipment is needed to discover risky situations
Franjo spoke about the safety aspects of process development. He explained how to know whether our processes are safe or not, and what information we need to provide to our colleagues in production to keep things safe.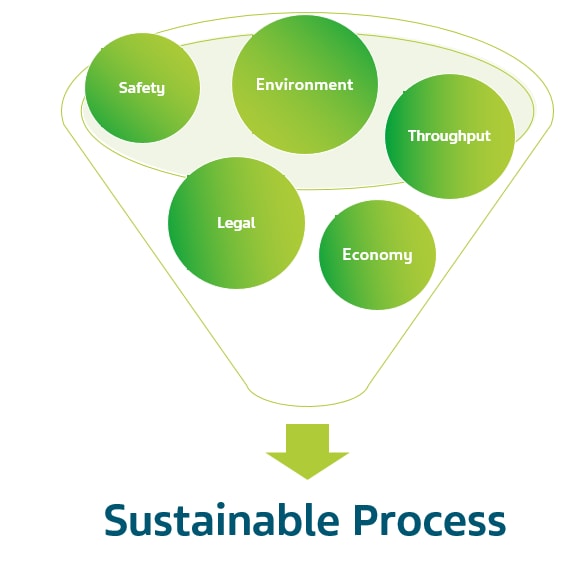 He showcased some recent terrible disasters in the news, where factory explosions caused many casualties in Slovenia, Bosnia and Lebanon, and described the equipment Teva api uses to detect unsafe processes.
Gaash explained what process sustainability is, why we need it, and how Teva api embeds it into the product lifecycle. He explained how sustainability is a combination of the economic aspects, environmental aspects and social aspects.
With pharma, which is such a resource-intensive industry, the API part is actually the biggest contributor to the sustainability of the pharmaceutical industry. We are producing 150kg of waste per 1kg of API we are producing, 90% of the total mass of API production is coming from solvents and water, and 80% of the environmental footprint of API production is related to solvent and energy management.
So focusing on process sustainability as part of the product lifecycle management in API production is crucial.
Moshe described how Teva api implements solutions to reduce risks. The answer is three-fold: safer material selection, better wastewater treatment, and safer work processes.
He talked about the standards and guidelines that Teva developed, as well as design principles as part of the engineering process. These were distributed across all Teva sites and employees were fully trained on how to reduce risks.
At the end, the speakers answered 3 questions from listeners.
Do you have a system to evaluate product sustainability?
Gaash talked about the internal tool Teva api developed called the 'eco-efficiency tool' to evaluate product sustainability. In the evaluation, they score different aspects of the process, like temperature, yield, volume, solvent selection. Each aspect gets a score and the entire product gets an aggregated score of up to 100. The more sustainable, the higher the score. Once you have the score, you can analyze and act upon it and know exactly where your place your efforts in the lifecycle management.
Is there a system that helps to exclude an unsafe process? Are all processes in Teva api safe?
Franjo answered that emphasis should be put onto the understanding, putting all the knowledge together and deliver it to production. Teva api adopted a system from scientist, Francis Shtesel in the late 2000s in which all processes are put into a criticality class based on temperatures. The ratio of different temperatures will tell us which kind of criticality class we have. Criticality class 1 means a safe process and we can go further and criticality class 5 means unsafe and needs to be reworked. Using this approach, we can determine what is safe and what is not.
Could you provide an example of implementation of inherent safety in design with a passive element?
Moshe said that once we know the criticality of a reaction, we go through designing of an emergency relief system. For this, you need data from the early stages of development, and we also use external world acceptable software. We plug in all the elements of the chemical reactor, including volume, size and quantity, and then design the proper vent sizing in case of emergency. This way, we implement our development data into our engineering.

If you'd like any more information on sustainability, reach out here.