Our recent webinar was about all aspects of cocrystals! We heard from Anantha Rajmohan, Head of Physical R&D India, Diana Skalec Samec, Senior Group Leader for Physical R&D, and Maytal Piran, Director of Global Physical R&D. They spoke in-depth about how to choose the right target for your API, the advantages of using cocrystals, and various regulatory considerations to think about. We also heard about Ibrutinib – an example of cocrystals in action! If you missed the live event – consider this your catch up.
Drug Discovery and Development
Drug discovery and development can take 10-15 years before final approvals, starting with basic research all the way through to an approved drug. Millions of dollars will go into the process, including a large proportion on clinical trials. After selecting the active molecule, 70% of drugs approved by the FDA are solid, so selecting the right solid candidate is very important.
Once the active molecule is identify, the solid-state analysis such as salt and polymorphous search start.
Choosing the right target is no easy task! To start with, the solid form should be stable and reproducible at large scale, and commercially viable, too. The right solid candidate should be stable in stress conditions such as temperature and humidity, which gives good opportunities to the formulator.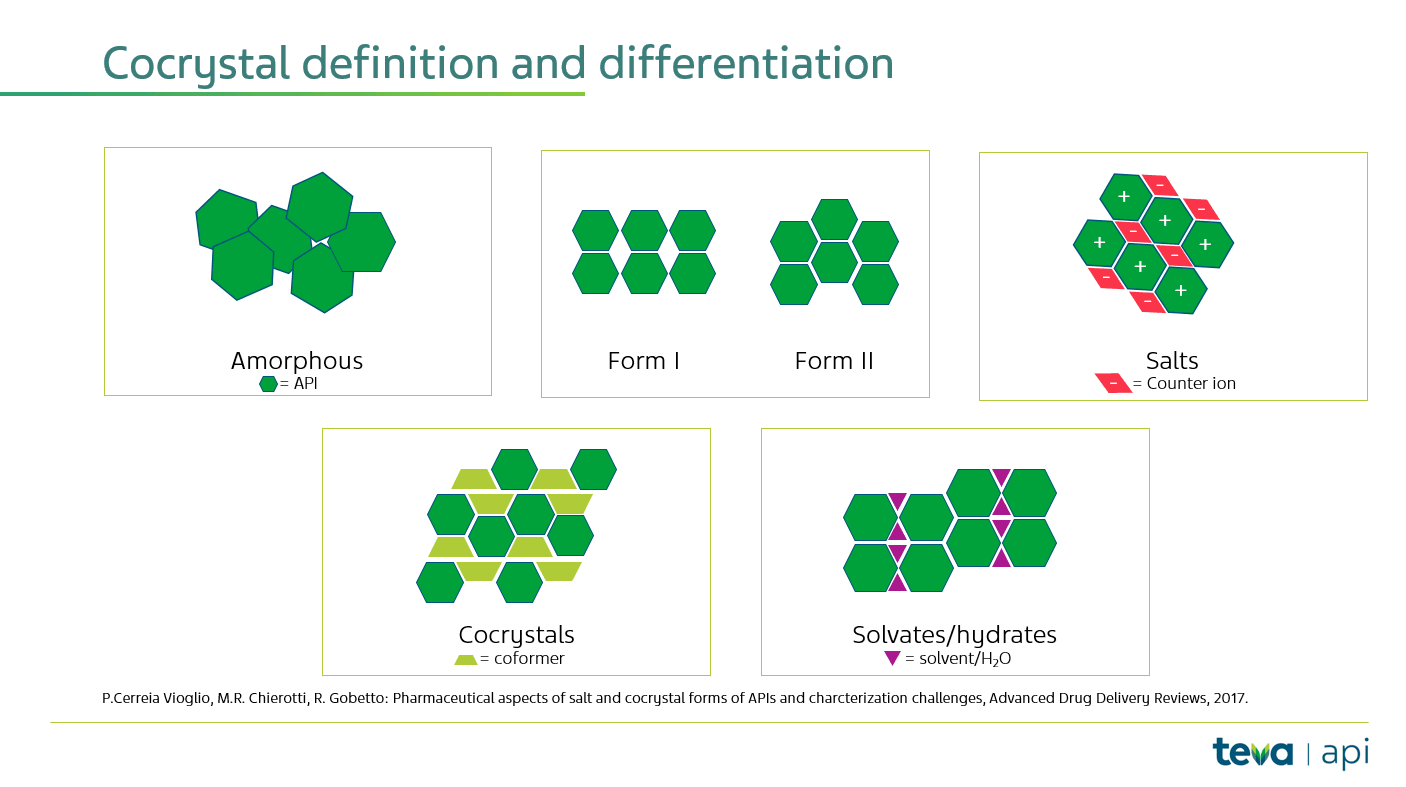 Understanding Cocrystals
Cocrystals can be reproducible and can enhance the process of APIs, adding value to the business. In cocrystals, both components are solid at room temperature. This is differentiated from salt by the bonding between the components. In salt there is an ionic charge separation while in cocrystals it's a hydrogen bonding, a much weaker bond. Depending on the API, cocrystals can be split into four types – cocrystal, salt cocrystal, cocrystal solvate or sulphate, and salt cocrystal solvate. You'll need a strong characterizing team to differentiate between the types.
In 2018, the FDA defined cocrystals as crystalline materials composed of two or more different molecules, typically an API and coformer, in the same crystal lattice. These can be tailored to enhance the bioavailability and stability of drug products. Interest in pharmaceutical cocrystals is growing, with research and interest increasing steadily over the past decade. Already available in the market are drugs including cocrystals.
You can see the process for the characterization of cocrystals, below.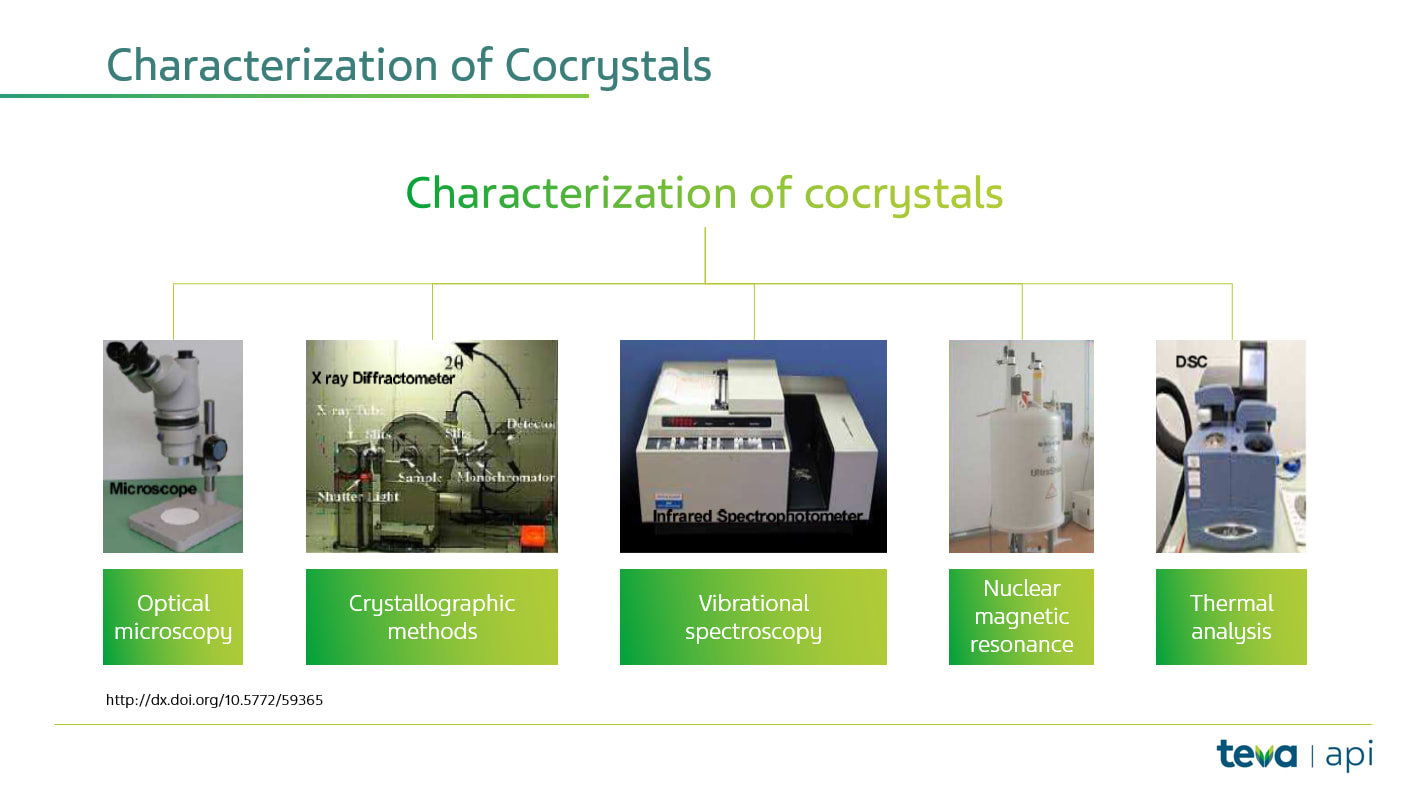 Regulatory Considerations
This is one of the most important thing to think about in Pharma. For the FDA, cocrystals are classified as a special case of solvates and hydrates and pharmaceutical cocrystals are placed in the regulatory classification similar to that of a polymorph of the API. The chart below can be a helpful resource to explain the main differences between FDA regulation and EMA regulation.
Your regulatory approach for cocrystals should ensure three things. First, that the API and the coformer exist in neutral states, and any interaction between them should be non-ionic and non-covalent. Second, that the value of the ΔpKa should be less than 1, that is ΔpKa [pKa (base) – pKa (acid)] <1. Last, the API and the coformer should be disassociated before reaching the site of pharmacological activity. These three steps are foundational to put you in a good place to gain regulatory feedback.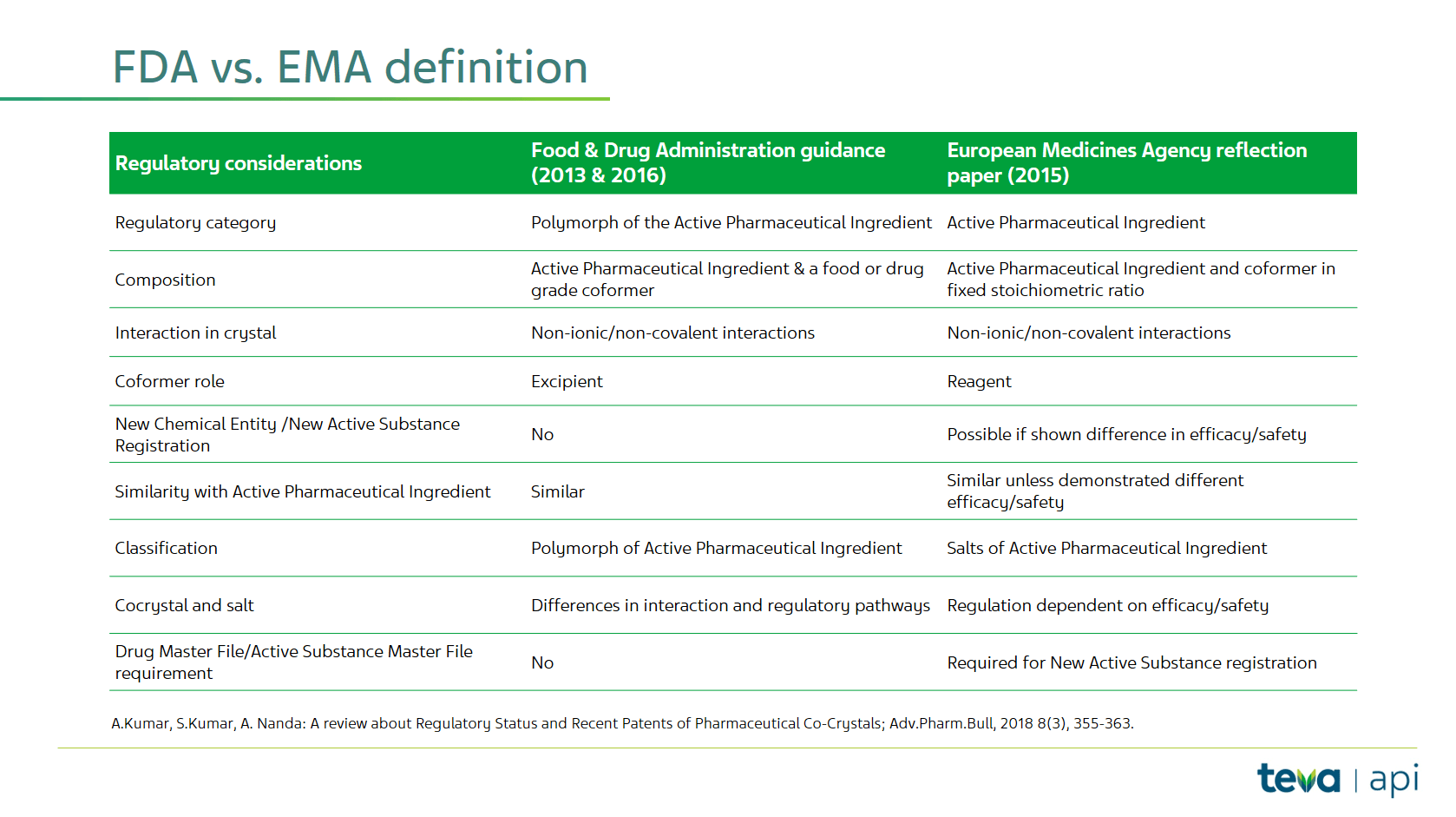 Deep Dive on Ibrutinib – an Example of Cocrystal Formulation in Action
Ibrutinib was developed by Pharmacyclics and Johnson and Johnson, and was approved by the FDA in November 2013 for the treatment of B cell cancer treatment. It is expected to be third in the best-selling cancer drugs of 2022*.
At Teva api we started developing Ibrutinib api for generic submission by undertaking a literature search, a polymorphic search, and a cocrystal search. We made an evaluation on long-term stability and during the development process, on solubility and reproducibility as well as handling conditions. We found a few crystalline and amorphous targets and started looking into each.
At this stage, we found that our forms weren't suitable enough for formulation. When you're evaluating your target, you should look out for some parameters such as limited physical and chemical stability, sensitivity to production process, solubility, handling, and limited crystallization options to control morphology.
We then initiated a cocrystal research. During the search of coformers, we found several options, going back to the lab in order to prepare them. After characterization we found three options for a cocrystal in terms of a coformer, Benzoic, Succinic and Fumaric acids. We tried to prepare these on a high scale, and finally Ibrutinib Hemi Fumaric Cocrystal was found to be the most appropriate target..
Teva api's Ibrutinib has a robust process, long term chemical and physical stability. During the time that we were working on Ibrutinib, we followed the FDA guidelines to apply for regulatory support. Following all regulatory requirements, we submitted our DMF in the US. We got FDA tentative approval, and the FDA has even used our DMF for Ibrutinib as an example of cocrystal characterization!
Key for Success with Cocrystals
Deep chemical and analytical understanding: This was the most important element for our own success. Really know the product.
Agility in development: Be able to test candidates in parallel and to change quickly from one to another where needed.
Collaborate meaningfully: Communication across supporting units including patent , quality control, regulatory affairs and marketing teams.
Customer-focus: Constant communication, sharing knowledge and updates with your customer as necessary.
Data sharing: Think about what kind of knowledge you can provide to assist the formulator, or if you're asked to provide additional information.
To catch up on the full webinar, including learning about the challenges of choosing a coformer, the different strategies and advantages of cocrystal formation, and the benefits of using cocrystals over other alternatives, plus the informative Q&A session, watch the whole on-demand webinar here.
The information contained herein is the confidential and proprietary information of TEVA PHARMACEUTICAL INDUSTRIES LTD. and its affiliates. The information contained herein is provided as courtesy only, and should not be considered in any way as legal, regulatory or otherwise professional advice. You should seek appropriate professional counsel for your own situation and requirements. No representations or guarantees whatsoever are intended to be given by TEVA PHARMACEUTICAL INDUSTRIES LTD. Teva makes no warranty as to the completeness or accuracy of the information provided herein. Furthermore, no information in this presentation, including any reference to any product or service, constitutes an offer for sale, or should be construed as representing an offer for sale. Specifically, no part of this presentation should be construed as a promotion or advertisement for any product, or for the use of any product, that infringes valid patents and/or is not authorized by the laws and regulations of your country of residence.